We will pursue these objectives until every Nation in the world is reached for the Lord Jesus Christ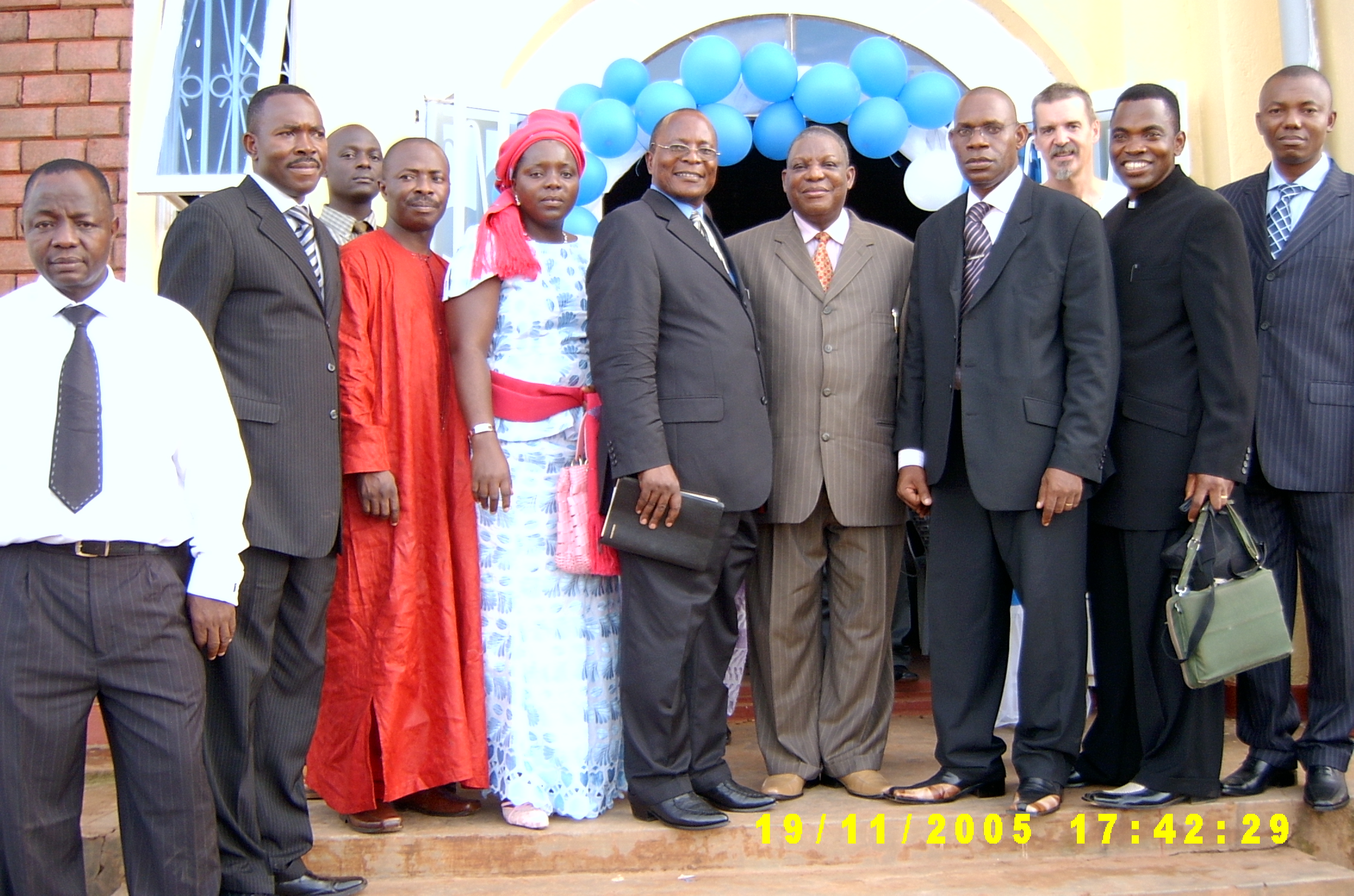 RCCG Dominion Sanctuary - Church History
RCCG Dominion Sanctuary - Kanyanya was established by the late missionary pastor Pr. Israel Monye from RCCG Dominion Sanctuary – ACME ROAD - OGBA LAGOS.
The Vision of this Parish is as God spoke to Pr. Israel Monye from the book of Isaiah 58:11-14, Mtt 24:28 & Luke 17:37, founded on the commitment to the Word of God as expressed in the Scriptures with a highlight of "Raising Men and Women of God who are going to transform the communities and nations based on the Word of God.".
Dominion Sanctuary Kanyanya was started in Nov 1996 following a brief stop-over in Nairobi Kenya (where the Regional Coordinator Pr. Prince Okechukwu Obasi-ike the pioneer missionary in the region was overseeing) by Br. Richard Oba who presented a need for the RCCG mission in Uganda. Pr. Prince, Pr. Biodun Coker and Pr. Israel Onyekachukwu Monye then visited Uganda where the latter then acquired accommodation and began a fellowship within his sitting room at his rented house in Ntinda (Minister's Village).
In Dec. 1996, Pr. Israel Monye, went back home, reorganized and was later joined by his family in March 1997. The Church was then shifted from Ntinda to Uganda School for the deaf for 2 years, later extended to YMCA in Wandegeya for easy access to some of the members who were coming from Kampala City Center however, due to accomodation challenges, Pastor Israel went on a personal retreat for 3 days at Namirembe Guest House-Kampala where he was led to relocate the Church to PMK in Kanyanya. While fellowshiping there, the Lord Blessed the church with a piece of land on Plot 1612 Nkuubi Street (this is where Dominion Sanctuary is situated). The Church Land was purchased on Dec/21/2000.
The Church continued to grow despite the numerous challenges it went through at the time. Pr. Israel Monye was actively involved in ministry, blessed the body of Christ in Uganda along with the Kawempe East Pastor's fellowship which he chaired until May 5th when he took ill and passed on to glory on the 28th June 2006.
The work was continued by his wife Olubunmi Monye (an Ordained Pastor of The Redeemed Christian Church of God) then serving as an Assistant Pastor to her late husband.
Under the ministry of Pr. Mrs. Olubunmi Monye, despite the challenges, God has helped the Church to move forward opening several other Parishes under it, among others RCCG-Temple of Holiness – Mbale, Temple of Righteousness – Soroti, and House of Glory – Manafwa, Faith Center – Kijabijjo and many more with each owning their own piece of land, God has been faithful.
From such a humble background, this is simply how RCCG in Uganda came into existence. We bless God for the efforts of the pioneer missionary Pr. Israel Onyekachukwu Monye and all partners who made it possible for him to get the ministry rooted in Uganda before he passed on to glory. Amen